Sound Advice from Cape Cod Business Law Attorneys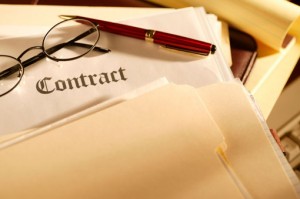 Whether you are starting or acquiring a business, by yourself or with others, there are a number of reasons why you will need reliable legal advice at the very beginning. The exposure of your business to risk is one factor, but so too is your liability for debts on assets and leases, and of course the potential for disagreement between co-owners. For each of these reasons it is helpful to have a sound business plan, mission statement and operating agreement in place. Of course, whether to form an entity is another issue. Below are some of the areas in business law we frequently assist our clients with.
Asset Purchase or Asset Sales Agreements
Putting together and negotiating the asset purchase agreement encompasses basically the entire process of acquiring a business, apart from any real estate deals. The price of the sale is a chief negotiating priority to the parties not only for value exchanged, but also for potential tax liability according to the business' initial basis, and any gains or losses since realized. And if the business is already within an entity such as an LLC or corporation, there are reasons both for and against buying or selling that entity as opposed to its assets alone. Ensuring the assets are marketable, that the business is appropriately valued, and that liabilities and obligations are assigned and fulfilled appropriately are some of the major services we provide as Massachusetts business attorneys for our clients.
Choice of Entity and Business Formation
Most of the business clients that come to us, however, are looking to develop a more long term strategy than just an asset purchase. Depending on the nature of the Massachusetts business, attorneys having a practice like ours are experienced at providing custom asset management and protection strategies for the client. The sole proprietor of a trade business, for example, may be too busy to fulfill the onerous obligations and formalities of an S corporation, while still benefiting from the limited liability status of an LLC. A professional office with little difficulty conducting regular meetings, however, may want to try and reduce the organization's tax liability by incorporating. Other goals sought by our clients include planning for the future of the family business as part of an overall estate plan. But whatever the client's needs may be, we promise both a tailored plan and ongoing communications to ensure your entity remains intact.
Human Resources for Businesses in Massachusetts
Managing employees and all related issues are a large part of many small businesses. Understanding state and federal tax withholding obligations, record keeping and reporting requirements are very important, even for some sole proprietorships (or single member LLCs). Other issues inherent to Massachusetts business law planning relate to drafting guidance for the employees themselves, e.g. through a well thought-out handbook. When and where is the employee acting within his or her scope of employment, and what are the procedures an employer will take when the employee violates handbook policy, causes an accident, or commits a crime? A business owner must record a plan for these events not only to provide clarity to the workforce, but also to illustrate responsibility over the employee to third parties and the courts. Certain types of companies should also develop a reasonable non-compete agreement, and if large enough, a health plan under MassHealth. In short, hiring employees are a necessary but complicated step for many Massachusetts businesses, and our office is here to help.
Ensuring your Massachusetts Business Remains a Going Concern
While starting a business, maintaining your entity of choice, and hiring employees are allextremely important and intensive tasks, so too is laying the internal groundwork for the company's operations. And while cookie-cutter LLC sites will give you some boilerplate business plan, our firm works with you to customize all of your documents from the operating agreement to the employee handbook. Because not only do you want to establish the company, but retain and grow its value by guaranteeing both consistency and integrity into the future.
Give one of our Cape Cod Business Attorneys a call when you are ready to start thinking seriously about your business plan. You may reach us at our Contact Page or by calling 508-888-8100.
More Topics Covered by Massachusetts Business Attorneys Yates and McNamara
How Do I Start a Business in Massachusetts? Pt. 1
How Do I Start a Business in Massachusetts? Pt. 2
What's in an LLC Operating Agreement?
Do I Need an Attorney to Start a Business?