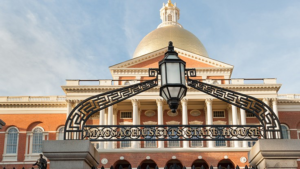 The draft Massachusetts "Adult Use" marijuana regulations are out, and the Cannabis Control Commission has created an ambitious market for entrepreneurs. These regulations create at least 9 distinct classes of licenses, ranging from cultivation to processing, social use and transportation, with divisions and tiers within these classes amounting to around 20 possible application types. The first applications are expected to be available in April of 2018.
More than any other state, Massachusetts clearly aimed to establish a regime that accounted for the many different activities related to marijuana, while at the same time attempting to ensure the survival of small businesses over medium to large enterprises. Every applicant must be a registered entity with the Massachusetts secretary of state, whether a corporation, LLC or otherwise. This article details some of the more popular licenses that our clients have shown an interest in over the past few months. A second article covers the remaining adult use marijuana licenses.
Starting a Marijuana Cultivation Operation in Massachusetts
For those hoping to cultivate adult use or "recreational" marijuana beyond mere personal use, there are essentially three different tracks available:
The most widely available license will likely be the standard cultivation license. Per the regulations, a cultivation license allows for cultivation, processing and packaging marijuana for distribution to licensed retailers only – not directly to consumers. Successful applicants will be able to apply for a license based on canopy square footage, as the table below indicates:

These regulations also allow for the much-awaited "craft marijuana cultivator cooperative" license, essentially allowing for Massachusetts residents to form a limited liability company in their application for the cultivation license tiers detailed above, with a few differences. Primarily, where an ordinary cultivation license would only allow for one location, the craft cooperative license permits up to 6 locations for cultivation, and 3 locations for processing/packaging. It was initially thought that these licenses would be limited as to overall canopy size, and would restrict simultaneous ownership of a retail license, but the draft regulations contain no such limitation at this time.
A final cultivator license type is identified by the regulations as a "Marijuana micro-business." In this business type, an applicant enjoys licensing fee discounts of 50% and can operate as a Tier I or II cultivator only, still with processing and manufacturing capabilities, and additionally may sell its product directly to consumers under the same license. Like the craft cooperative license, the micro-business is strictly available for ownership by Massachusetts residents, and the regulations prohibit a licensee from having any ownership interest in another type of marijuana license.
The Marijuana Niche Market – Becoming a Third Party Marijuana Processor in Massachusetts
For clients calling our firm with an interest in starting a Massachusetts marijuana operation, we have long been recommending that an extraction/processor/manufacturer license is one of the best options available. The reasons for this are many, most importantly that as the marijuana market develops, manufacturing methods and products will almost surely be the most important tool for product differentiation among competitors. A couple of other factors contributing to this recommendation:
Entry and operational costs to processing and manufacturing are much lower than for cultivation.
IRS Chapter 280E, an impediment to marijuana sales profit margins allows for "Cost of Goods Sold" ordinary business deductions, and manufacturing is entirely deductible under said regulations.
Processing and manufacturing operations require little relative space
Processors do not need to interact directly with the public and enjoy little relative risk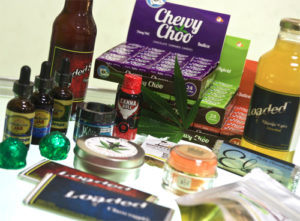 Again, for those interested in the unique cannabinoid compounds within the marijuana plant for its many therapeutic applications, there are a number of different substances that lead to varied desirable extraction outcomes: (alcohol, butane hash oil "BHO," water, CO2 are among the most popular). Furthermore, based on the wide variety of available delivery methods for marijuana (smoking, vaping, ingestion, sub-lingual, transdermal, topical), the number of potential products in this industry is virtually limitless. It therefore follows that the number of processors and manufacturers that participate in this market should also be limitless.
Opening a Retail Adult Use Massachusetts Marijuana Establishment
Apart from the Micro-business detailed above, an applicant can only sell marijuana to the 21+ public, up to one ounce of marijuana (or 5 grams of extract) with a traditional marijuana retailer license. This type of license allows for any retailer to obtain its products from any of the cultivation licensees, or any third party processor/manufacturers. There are two primary types of a license to sell marijuana to consumers within these guidelines:
Brick and Mortar Establishments – Licensed only in a specific location, these entities can sell to other entities, general consumers over the age of 21, and licensed Massachusetts medical marijuana patients.
Delivery-Only Retailer – These licensees do not provide a retail location open to the public, but are authorized to deliver directly from a marijuana cultivator facility, craft marijuana cultivator cooperative, marijuana product manufacturer or micro-business.
Both types of retail license will require similar but particular requirements inherent with each operation regarding tracking and compliance. And while security will most certainly represent some of the greatest concerns for delivery retailers, we anticipate many operators in this field given the increasing use of delivery by consumers in general. A third type of retail license, the "social consumption" establishment is a very particular business type that we profile in our next article on the Massachusetts adult use law.
Overall, the Cannabis Control Commission appears to have developed a very far-reaching set of regulations that were clearly informed by a wide variety of experiences throughout the world marijuana market. However robust and accessible this market may appear, like the medical marijuana law, these adult-use regulations still require a very detailed and intensive process for marijuana business applicants in Massachusetts. Naturally then, applicants are better off to consult experienced attorneys in the Massachusetts marijuana industry early, rather than late in the game.
Tweet