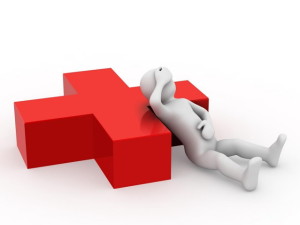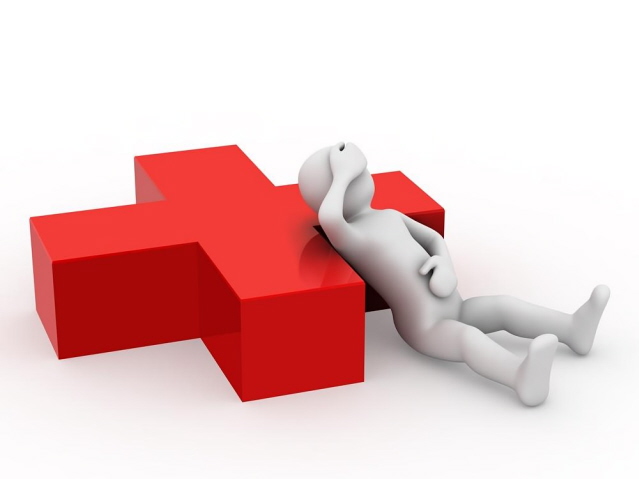 As is often the case, an idealistic law from Beacon Hill with little to no input from business community has dealt another blow to Cape Cod and Massachusetts small businesses. Among many progressive questions presented at the ballot in 2014, the referendum granting mandatory sick time to all employees in the State did pass with a sizable margin. Naturally then, unless disaster ensues we will be working with these regulations for the foreseeable future. And while disaster is unlikely, Massachusetts businesses are nevertheless experiencing some painful adjustments to comply with the law by July 1, 2015, especially in seasonal locations like Cape Cod. We've enumerated the following steps in this article as your strategy to navigate these new waters.
Step One: Set the Rules
While the Attorney General regulations only require that an Employer post a notice of the law in a conspicuous location, for the reasons below it will be highly beneficial to also outline an employer's sick leave policy in much greater detail, in the form of an employee handbook.
Just like with any workplace policy, an employer needs to put her employees on notice, in writing, for the nature of the rules to be enforced. This goes for anything from dress codes, use of business resources, and expectations about professionalism, to tardiness, absence and vacation requests. Obviously, and now more than ever, sick leave needs to be another topic covered by the handbook. The last thing any employer wants is exposure to workplace complaints, and a clearly drafted employee handbook is the first line of defense in any such situation.
Step Two: Know Your Exposure
While every employer needs to institute an employee handbook, not every employer will be impacted by this mandatory sick leave law in the same way.
Only employers with more than 10 employees are required to provide paid sick leave. Employers with a smaller staff are only required to provide unpaid sick leave. Part time, seasonal and full-time employees count towards this total.
Employees earn one hour of Massachusetts mandated sick leave for every 30 hours worked – in other words, an employee will work 240 hours before a full sick day is earned. No more than 40 hours of total sick leave time may be accrued.
While employees cannot use more than 40 hours of sick time in any given year, employees can carry over up to 40 hours from a previous year.
Employees entitled to paid sick time must receive their compensation in the same payroll cycle it was used, at the same rate of pay that they normally earn.
While employees in Massachusetts can begin to accrue sick time for any hours worked after July 1, 2015, only employees who have been employed by that employer for a total of 90 days may actually begin to use that sick time.
Step Three: Design Workplace Policies that Protect Your Business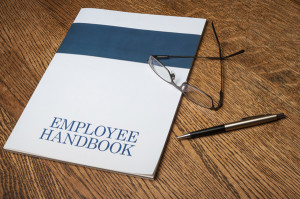 While employers cannot modify the law with workplace policy, they can set limits on sick leave that honor Massachusetts sick leave regulations, for example:
Define and Create Reasonableness – The employee must demonstrate good faith in providing notice to his or her employer. An employer who creates an efficient notification system with one of the many instant communications technologies can more easily show whether that employee used his or her time in good faith. Email, social networks and SMS alike are all obvious options, so long as the employer makes them so.
Requiring a Doctor's Note – While technically an Employer can only require certification for sick leave if the employee uses over 24 consecutive hours, it is well within the Employer's power to ensure that the employee is being truthful. Communicating to employees in advance that illegitimate sick leave will not be tolerated, and that the employer reserves the right to seek verification, can go a long way towards avoiding excessive abuse of the sick leave policy.
Restrict the Variables – The State's law applies in very specific circumstances, which are worth remembering for both the employer and employee: 1) to care for a physical or mental illness affecting the employee or family member, 2) to attend routine medical appointments of the employee or family member, or 3) to address the effects of domestic violence of the employee or child. Notice that this does not cover a death in the family, loss of sleep, traffic or just feeling unwell. These laws are intended to be tailored to a very specific purpose.
Not Redeemable – The workplace handbook should also detail to employees that unused sick time does not result in any payment of the monetary equivalent back to the employee.

Step Four: Get Professional Help

If an employee lodges a complaint about sick time, the burden as always will be on the employer to show compliance. The regulations require that true and accurate records of recording the accrual and use of earned sick time be kept for 3 years. Companies that cannot adequately provide documentation of their employees' time will therefore face a presumption of non-compliance.

Many companies already use a payroll service, and those same companies are likely going to have an easier time adjusting to the Massachusetts sick leave law and regulations. This is because all payroll services have a recording system already in place for employee hours and compensation, so that only one extra step will be needed to determine an employee's entitlement to sick leave under the regulations.

Step Five: Do Not Penalize Your Employees

The law requires that under no circumstances may an employer penalize an employee's legitimately earned and used sick leave time under the law. Such penalties include termination, reduction of hours or delaying payment. And while Massachusetts regulations appear to be written in an unbiased manner, their effect in practice is anything but. An individual need only make a phone call to the Attorney General's office, and the employer will likely need to call an attorney familiar with the sick leave regulations to form a response and attend any necessary hearings.

So even if an employee appears to be taking advantage of these regulations in some way, it is much safer for the employer to give that worker the benefit of the doubt and document the behavior, rather than to challenge it. This way, if the problem persists and dishonesty is suspected, the employer has a paper trail to support any change in the employee's duties or employment.

Last Thoughts

While it may certainly benefit Massachusetts employees who were unable to take sick leave for legitimate reasons in the past, the new law is not an obvious win for everyone. Still, with the right policies and practices in place, businesses in Massachusetts will be the front line of defense to make sure that only those employees truly in need will be able to use this law as it was intended. Contact our law office specializing in Massachusetts and Cape Cod small businesses to draft your employee handbook, to protect your business for years to come.
Tweet