On November 8, 2016, Massachusetts was among the three states whose voters approved a measure for the taxation and regulation of marijuana for "recreational" use. Total state excise and sales tax on marijuana is scheduled to come in at a total of 10% of all product sales. In addition, local towns will be free to tax marijuana sales at up to 2% of the total sales price for product sales. Marijuana products will effectively be permitted for sale to anyone over the age of 21. Medical marijuana dispensaries that open under the state's RMD licensing program will still be allowed to sell marijuana tax free to qualifying patients, but the future of that market is uncertain at this point.
What Kind of Business Licenses are Available for Recreational Marijuana in Massachusetts?
Whereas the medical marijuana regulations required that an operator manage the entire vertically integrated business, "from seed to sale," the recreational petition allows for a segmentation of the market. Now, applicants may apply for one of four types of licenses that will cost no greater than $13,000-$18,000 dollars, with similar annual renewal fees. Once the regulatory scheme is established, and after the "Cannabis Control Commission" is established as the licensing agency, applicants will be able to seek licenses to operate 1) a retail marijuana store, 2) a marijuana product manufacturer, 3) a marijuana cultivator or 4) a marijuana testing facility.
UPDATE: The Cannabis Control Commission in December of 2017 issued its first round of draft regulations – Click the following link for a primer on the more popular Massachusetts marijuana business licenses (based on our clients' interest)
Who Qualifies to Apply for a Massachusetts Marijuana Business License?
Firstly, any business looking to apply for a testing facility license will be able to apply at the latest by October 1, 2017. Other types of licenses, however, will not be granted in as clear of a timeline:
The recreational petition makes clear that experienced marijuana establishment operators will have the first opportunity to apply for licenses to cultivate, manufacture and sell. The term "experienced" is defined by any medical marijuana licensee, or at least a qualifying applicant for a medical marijuana license who submitted an application prior to October 1, 2015.
Once a total of 75 applications are granted for each of the establishment license categories, the Commission will need to open up the application process to all other applicants for those licenses. The act places other minimum time thresholds on the Commission and its establishment to make sure that the recreational regulations are not tied up in a manner akin to the slow and problematic medical marijuana regulations in Massachusetts.
Where Will these Marijuana Establishments be Located?
This law still allows for local towns to control the zoning of Marijuana establishments. Municipalities can adopt the usual zoning regulations, those that govern the time and manner of operations, provided generally that the regulations are not unreasonably impracticable.
And while the term "unreasonably impracticable" may be difficult to define, there are very definite limitations on what types of restrictions towns can impose. For example, a town must put a by-law to a vote of its citizens if a town or municipality intends to 1) prohibit the operation of 1 or more types of marijuana establishment, 2) limit the number to fewer than 20 percent of the number of retail liquor licenses, or 3) limit the establishment to fewer than those permitted for medical marijuana establishments.
What will be Allowed for Personal Use of Marijuana in Massachusetts?
In addition to the new marijuana business licensing scheme, this petition also necessarily liberalizes a number of other laws on the books regarding its possession and use. But of course, there are thresholds to ensure personal users are not also involved in commerce. Specifically, individuals may possess up to 10 ounces and 6 plants, but 12 plants at most in one residence at any given time. Anyone choosing to grow for personal use must be sure to keep those plants hidden from public view and secure from public access.
Individuals are also permitted to sell up to one ounce of raw marijuana (or 5 grams of concentrate), and the freedom to transport these amounts within the guidelines set forth in the regulations. Accessories like pipes and other delivery methods can also be possessed by individuals.
It further provides that the presence of THC, other cannabinoids and active ingredients in marijuana in a person's blood will not result in many penalties that those individuals might previously be subject, like: the forfeiture of property, the denial of custody or other parental rights of a child, the receipt of donated organs, or working in the industry. Pieces of the law also make clear that contracts concerning marijuana are enforceable, and that property owners will not be able to unreasonably restrict their tenants from using the substance. These last provisions were key in ensuring that all classes of individuals would be entitled to these new rights.
Are There Any Limitations to the Personal Use Allowances?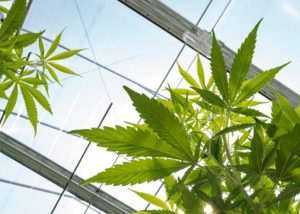 There are absolutely a number of necessary provisions in this petition that continue to limit certain behaviors for possession, cultivation, processing and use of marijuana. Firstly, the presence of marijuana outside of a sealed package in any motor vehicle will be subject to a $500 civil penalty, a corollary to the "open container" law for alcohol. Naturally too, anyone caught operating a vehicle under the influence will still be subject to those penalties on the books. Any violations of the limits and laws imposed by the state of Massachusetts will result in forfeiture of the marijuana, and also civil penalties.
So What Happens From Here?
The State, and specifically the Governor now must come to terms with the reality of this new law, and put together the team he would like to serve on the Commission. In addition, the state government as a whole will need to find a way to fund the new regulatory and enforcement scheme for recreational marijuana in Massachusetts.
Time will ultimately tell how and when licenses will begin to be issued, but it is highly recommended that any potential entrepreneurs reach out to an experience Massachusetts marijuana business attorney, like our firm, and other like professionals, as early as possible.
Tweet