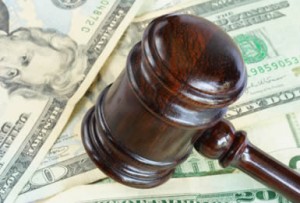 When starting a business, the start-up costs can be immense, especially in Massachusetts where hidden fees and taxes are notoriously burdensome. Putting together a plan, and checking with all of the relevant local and state government entities is an important first step. Similarly, ensuring that the formation of your business under Massachusetts law (e.g. LLC or S Corp.) is designed for future profits will be a key preparation of your transition from business plan to going concern. These preliminary measures alone are are often the primary reasons you need an attorney to start a business.
In terms of the law, however, an owner ostensibly should have no need for an attorney. If this statement seems to be a contradiction to the preceding paragraph it is not; there simply is no legal requirement for a business to have an attorney. Despite the existence of legislation like seat belt laws and mandatory health care requirements, the law rarely mandates that you protect yourself from mistake or injury. Still, if not for any other reason, a business owner needs an attorney to start a business as a method of legal protection from mistake or injury.
What Business Risks Does an Attorney Protect Against?
As described above, an experienced business attorney will know from the type of business you own what type of formation will suit you best. From there he can assess how simple or complex your entity should be in terms of formalities and tax liability, whether any special treatment is needed for assets with short lifetimes or certain risk, and how best to structure the voting and investment rights of your company's members according to your goals. An attorney too is of course the only professional that can advise you on the areas of legal exposure that will impact your company, from general business transactions, to employees, and personal liability.
Also, if you haven't previously spoken to a CPA on the tax structure and necessary permits, licenses etc. that will be needed for your business, you will likely need an attorney to start a business plan in those regards. Experienced attorneys, much like experienced accountants, can bring to the table a history of knowledge from all of the business clients they have had in the past. For most businesses, putting this knowledge to work should be a necessity, not a luxury.
What Else Can I Expect from My Business Attorney?
Entrepreneurs, and those businesspersons who have great ideas for starting a business, are often so-called "big picture" people for a reason. These are usually the people who provide the drive and the vision that will bring the company success and profit. But looking at the big picture often means forgetting about the details, and taking care of details can be just as important to keeping a business open.
At our firm, for example, we have countless clients who simply carry on with the daily operations of their businesses without regard for formalities. Putting in a hard day's work should be enough, and would be enough in a perfect world. But the reality is, companies change, people leave and join, and there are always rules to follow from the powers that be. And your company's attorney will provide that maintenance, to make sure you file with the appropriate agencies every year, and update your company papers when changes are needed. That is why our clients value our service. Set up a free consultation with one of our Cape Cod business law attorneys today at 508-888-8100 or by email at atty.mcnamara@comcast.net.
Tweet