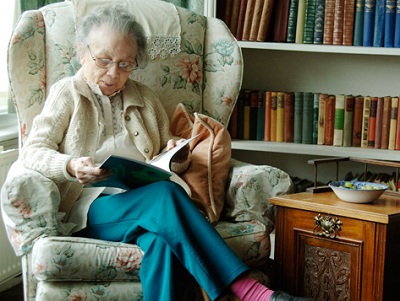 Thousands of elderly on Cape Cod are regularly faced with choosing one of two very difficult alternatives: Stay at home and struggle all alone in their activities of daily life, or give in completely and move into a nursing home. But the MassHealth agency has been working towards providing at home Medicaid care for these people for a number of reasons. Firstly, such a program enables people to live as independently as possible, and thereby sustain quality of life. And second, with nursing home costs averaging about $10,000 per month, the state has a lot of financial incentives to keep those requiring anything less than 24 hour assistance in their homes.
The greater Boston and Worcester metropolitan regions have been able to provide these services for years now, mainly because earlier Medicaid home care models were aimed at serving communities with higher populations. These models, because of the densities of elderly communities, had the best chance of operating in a cost-effective manner. So the introduction of MassHealth elderly care services at home on Cape Cod is in some ways revolutionary, especially since the region is a retirement destination and growing increasingly older. We've written this article to summarize what we've been told to expect in the coming year, by the providers themselves.
Getting MassHealth at Home Step 1
Almost all elders should have a kind of Medicare coverage (or Medicare alternative), perhaps in addition to a supplement. Open enrollment for Medicare programs occurs every fall, and interested applicants should either visit the Medicare/SS website at www.cms.gov for guidance, or else try to visit their local senior center during the summer in order to be prepared and to obtain more information.
How to Qualify for MassHealth Home Health Care Step 2 – Medicaid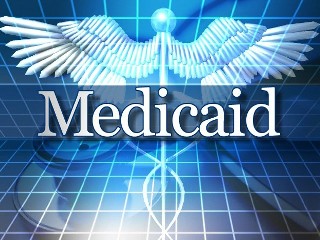 To begin with, new visitors to our site should quickly review our page describing the differences between MassHealth, Medicaid and Medicare. These programs overlap in a variety of instances, and cannot always be easily distinguished from one another. In fact, even nurses and caregivers themselves may confuse which service is paying their salaries! But it is also important and useful to take the time to learn the principles around the asset test or "spending down" to qualify for Medicaid under MassHealth. By doing so, our clients are already half way towards understanding the qualifications for receiving care at home. And that is because the same MassHealth application is used whether the individual seeks long term care at a nursing home or in their own home.
Generally, the same requirements apply whether the applicant is applying for long term care in a facility or home health care. The individual cannot have any more than $2000 of assets (except for the certain exemptions described in our MassHealth & Medicaid information page). And, most importantly, the applicant and his spouse cannot have made any "gifts" defined by MassHealth as "disqualifying transfers" within the past 5 years. Qualifying for MassHealth is an area that we specialize in as attorneys, and we recommend that every family come see us before proceeding with an application. The risk of inadvertently disqualifying an applicant all too common, and all too expensive.
MassHealth at Home Care Step 3 – Waiver
The "Frail Elder Waiver" is actually the key to all MassHealth home care programs. This is the section of the agency's regulations that describes how someone becomes eligible to stay at home. The agency itself basically requires that A) Be at least 65 or older (or disabled), B) Be physically eligible to need care and stay at home as determined by the program, C) Have countable income below certain federal guidelines ($2,873 for an individual in 2013) and D) Have essentially no assets.
The two programs administering home based Medicaid on Cape Cod, Tufts SCO and Navicare, have similar yet different sets of requirements for their programs at the time of this writing. The coordinators in these programs have different opinions of what income levels will qualify an applicant, but it is their back offices which ultimately make the eligibility determination. These back offices are very good at crunching numbers, but they are not equipped to deal with helping applicants qualify for Medicaid liability exemptions, or to cure disqualifying transfers. That is why we at McNamara & Yates always emphasize that a no-cost consultation with us is absolutely necessary for families.
Benefits Offered by MassHealth in the Home Programs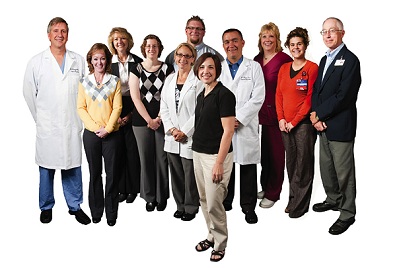 These at-home programs for administering Medicaid are helpful not only because they coordinate in-home care for Massachusetts residents (including personal care attendant services in the home); but also because they effectively coordinate all of the MassHealth member's insurance coverage under Medicare and Medicaid into one plan. In addition, there are some added benefits. Here are some highlights that each of the two companies offer:
Navicare – Fallon Community Health Plan – HMO/SNP or SCO
No monthly premiums, no copayments or coinsurance
Prescription Drugs – $0 per prescription
Certain OTC drugs w/prescription – $0 per prescription
Transportation to Medical Appointments – $0 for authorized transport
Dental Care – $0 for Services ranging from Preventive Cleanings to Root Canals
Supplemental Benefits – $0 for Fitness, Smoking Cessation & Weight Loss Programs.
Tufts Health Plan – Senior Care Options – List of Included Services
$0 Plan Premiums, $0 Deductibles, $0 Copays
Approved Prescription as well as OTC Drugs & Supplements
Dental Services – Fillings, Dentures & More
Eye exams & eyeglasses
Hearing Exams & hearing aids
Transportation to & from Medical Appointments
Personal Care Manager – works with the member, their family, their physician & other providers to help coordinate care.
Start Your Research on Cape Cod MassHealth in the Home Services ASAP
Both Tufts SCO and Navicare welcome the opportunity to help residents of Barnstable County understand their home care options under MassHealth. Feel free to contact Gina Kupski at Gina_Kupski@tufts-health.com for more information about Tufts SCO on Cape Cod. Jennifer Nocella is the person you will want to speak with regarding Navicare on the Cape at Jennifer.Nocella@fchp.org.
If you need specialized advice on applying for MassHealth and would like to know more about how the 5 year look back rule works, what kind of transfers are "disqualifying," or what types of transfers might be made to the applicant's children, feel free to call our office anytime at 508-888-8100 or email atty.mcnamara@comcast.net.
Tweet